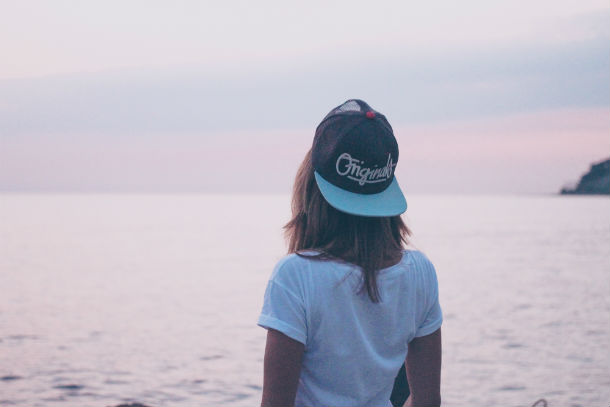 Any sentence that begins with "Real women …" is usually full of crap.
The world of health and fitness can be degrading and quite puzzling at times.
We're bombarded with pictures of what health and fitness is "supposed to look like," depending on the particular resource, as if fitness is portrayed by a specific body shape, size, or appearance.
If we don't fit that image we beat ourselves up and obsess over our "flaws" that prevent us from achieving that illusive state of perfection. And then, of course, we see dozens of fitness memes that attempt to be positive and encouraging, but sometimes only end up adding fuel to the fire. We see things like:
Real women have curves
Real women lift weights
Real women eat vegetables
Real women can crack walnuts with their butt cheeks (OK, so I haven't seen this one … yet)
There are many more examples that attempt to denote what a "real woman" is. That's why I particularly like this meme I saw floating around social media.
(This is one example of when a sentence beginning with real women isn't a load of smelly poop.)
The one thing I would add is, "A certain size or shape does not make you superior or inferior."
All that matters is that you love your body, because it's yours. Love it not just for how it looks, but for what it can do. And encourage every other woman to do the same. The "what it can do" part goes beyond your workout performance and what you do in the gym and should take into account everything you do on a daily basis.
Your body should serve you — you should be able to do the things you enjoy and have a high quality of living. Whether you're curvy, thin, tall, short, crazy strong, a beginner to strength training, in your early twenties or eighties, and everything in between, own it.
Love your body because it's yours. Love your body for what it can do. Make the most of what you have!
Because, really, what's the alternative to loving your body? Hating it and wishing it were completely different? I've been down that road before when I had a terrible self-image, and it leads to misery, and nothing else.
Though it may be challenging at first, you can choose to take the positive approach and love your body. Sure, you can still set goals to lose fat if you're overweight and even get stronger if that's what you want, but make sure you love yourself now. Don't wait until you achieve your goals to love your body because your health and fitness routine should enhance your overall life from the very beginning. It should make you feel better about yourself, not worse.
And there's one more meme I saw that is absolutely awesome:
You can tell who the strong women are. They're the ones building each other up, not tearing one another down.
Bottom line: real women . . . have bodies. Make sure you love yours.
Train to be awesome because you love yourself, and you want to be the best version of you.
Eat well by following simple guidelines because you love yourself, and don't go on a diet as a form of punishment.
This is your body and your life. Don't worry about what other people think and make the most of what you have, every single day.
Like what you read? Never miss a thing! Sign up below to receive the newsletter; you'll also receive the Beautiful Badass Mini Course as a free gift.