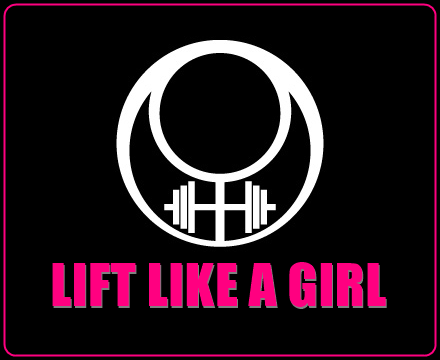 Add to the title of this article That will Simplify Health and Fitness, Lead You to Your Goals, Allow you to Sustain Them Long-Term, and Help You Become the Best Version of Yourself.
Because that is what health and fitness should do. It should empower you. It should make you feel good about yourself. It should reduce your stress. It should make your life infinitely better.
To ensure that happens snuggle into your favorite chair, grab a beverage, and settle in for a while so you can devour the 7 most empowering and popular Lift Like a Girl articles of 2015.
Here's to you reaching your goals and becoming the best version of yourself!
7 Most Empowering Lift Like a Girl Articles
In no particular order …
You're Not Your Diet. You're Not Your Body Fat Percentage. – Society attempts to define our self-worth based on our body shape and size, but these things do not define you.
13 Ways Women Can be MORE, Not Less – This may have been the most popular article of 2015. Health and fitness should build you up, not break you down. Choose to be more with these empowering 13 suggestions.
7 of the Best Bodyweight Exercises You Should be Doing – If you want exercises and workouts you can do anywhere, check this out. Also included are easier to more challenging variations so you can start where you are and make tremendous progress.
Damage Control. What to do When You Over Indulge. – Explained here are four problems with the typical "damage control" mentality and what you should do instead. Put simply, it's time to stop punishing yourself for eating.
Fit and Fat Shaming. This Needs to Die. Now. – (Note! Picture used may not be appropriate for work). Why would someone think they're superior or inferior based on their physical appearance? The solution is to be the best version of yourself, and encourage others to do the same.
Why Most 30 Day Challenges Suck (and 3 That Actually Work) – There are 3 problems with most 30 day challenges, explained here. Also included are 3 challenges that actually work. If you want to "jumpstart" a health and fitness routine that produces long lasting results, check this out.
Exercise is Not Punishment for Eating and You Do Not Have to Earn Your Food – Undoubtedly one of the most important articles I've ever written. Moving your body should never be done as punishment and you do not have to earn your food.
There you have it. Seven of the most popular articles of 2015. I hope you enjoy them for the first (or second!) time. Read them. Embrace their messages. Commit to using health and fitness as a tool to become a better version of yourself and live a more awesome life.
Like what you read? Never miss a thing! Subscribe to the newsletter below.