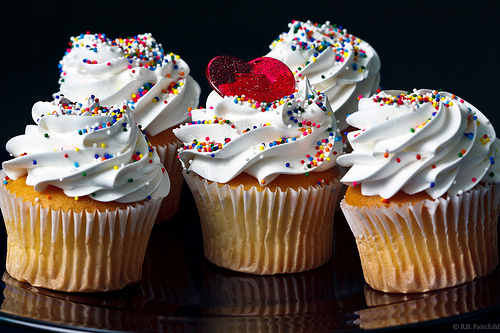 We've all been there – that time when we ate too much and ended up uncomfortably full or we consumed more sweets than we intended at a party. A reader emailed me a few weeks ago about a similar scenario:
"Nia, I over indulged over the weekend and ate way too much junk food. I had some ice cream and then found myself constantly popping my kid's left over Easter candy in my mouth all weekend. Can you give me a tough workout to burn all of this off? I want to undo the damage!"
It happens. Sometimes we eat too much or go bonkers on a tub of ice cream (or Easter candy!) and immediately after we start thinking about how we can "undo the damage" from our chow-fest. Sure, I could give the woman who sent me that email a "tough workout" that will have her sweating, huffing and puffing, and burning a ton of calories … but that's not what I did.
Taking on a "damage control" approach after over indulging is not the way to go, and before we get into what you should do, here are four problems from the typical "damage control" mentality:
1) Makes exercise a form of punishment.
If you do an extra workout because you ate sweets or just too much in general, you're essentially doing this as a form of punishment. You're making yourself work out more because you were "bad" and ate too much.
Activity and working out should never be done as a form of punishment.
This false and ridiculous belief that is constantly being thrown at women (you've seen the magazine articles that tell you how to burn off a slice of pizza or piece of cake) that we need permission to eat certain foods, or earn our right to eat them, is getting incredibly old, and is also very degrading. You don't need permission to eat anything, and you sure as heck shouldn't feel guilty when you eat your favorite foods.
Related Article: Exercise is Not Punishment for Eating
We should be active and strength train exclusively for the positive, empowering benefits it provides. This is all part of the choosing to be MORE, not less philosophy.
2) Increases the perception that some foods are "bad".
I try not to label any food as "good" or "bad" because of the emotional response it can create. Because, for example, if you view pasta or your favorite ice cream as "bad foods" then you'll automatically label yourself as being "bad" or doing something wrong when you enjoy those foods. Those thoughts lead to feelings of guilt and even shame, and that's not a good thing.
There are no good and bad foods. Yes, we should strive to eat mostly real, minimally processed foods the majority of the time (a.k.a. The Diet That Has No Name), but there's nothing wrong with enjoying (guilt free!) our favorite not-so-healthy foods on occasion.
3) Leads to a negative self-image.
This relates to points one and two above. There was a time when I labeled certain foods, and even food groups, as "good and bad" or "clean and dirty". Without fail if I ate a "bad" or "dirty" food, I'd feel immense guilt and call myself a failure for giving in to temptation and eating something I shouldn't have.
All this did was negatively affect my self-image and make me feel like I wasn't good enough.
4) Can lead to obsessive and binge eating habits.
Again, I know this from personal experience and from working with clients. Taking on a "damage control" mentality when I would over eat only increased my binge eating episodes, in frequency and volume.
Then I'd respond by vowing to "eat clean" exclusively and then I'd inevitably binge on the the "forbidden" foods I was trying to avoid. This led to further guilt, shame, extra workouts, and this cycle only intensified with every episode.
The bottom line is that nothing good can come from embracing a damage control mindset when you over eat or eat less than ideal foods. It's a negative mindset that leads to negative actions and thoughts.
What Should You Do Next Time You Over Indulge?
This may sound crazy but … forget about it and move on.
Don't think about how many calories you ate. Don't think about trying to "undo the damage". Don't feel guilty. Don't vow to do an extra workout. Try to forget about it and move on.
Because, really, what's the other option? Sure, you can beat yourself up for eating too much and feel immense shame and guilt (I've been there and done that), but what does this solve? It changes absolutely nothing and only leads to negative thoughts and actions that increase overtime. I know from personal experience that if you always react negatively when you over eat that an increasing negative self-image will be the likely result.
Choose to move on and focus exclusively on positive actions you can take. If you work out later in the day remember that you're not doing it as a form of punishment; you choose to be active and work out because you're becoming a stronger, more awesome version of yourself. Eat mostly real food meals that you enjoy. Be active in a fun way. Just take positive, empowering actions.
Related Article: Self-Compassion. The Greatest Tool for Being the Best Version of Yourself.
Remember, you don't need permission to eat your favorite foods. You don't have to "earn" them or attempt to undo the perceived damage afterward. Focus on the things that matter most: eat real foods most of the time, enjoy your favorite foods on occasion (guilt free, of course), be physically active in whatever way(s) you enjoy most, and definitely strive to become the best version of yourself.
Like this article? Then join the Lift Like a Girl revolution to discover the sane, simple, no nonsense way to reach your health and fitness goals. Sign up below to receive the Lift Like a Girl newsletter and you'll also get a free gift.