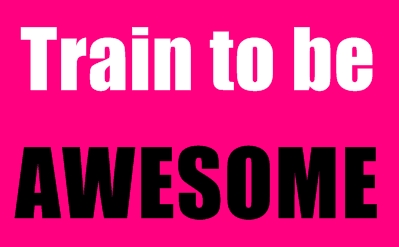 I've had the privilege over the past few years to watch, and be part of, a revolution in the world of women's fitness. And the best part — it's only getting stronger and gaining more momentum.

More and more women are saying:
NO to restrictive dieting
NO to relying on a number on the scale to determine their self-worth
NO to grueling workouts that leave them exhausted
NO to the "eat very little" and "work out 'til you drop" mentality
NO to obsessive eating habits
NO to body image shaming
And instead they are saying:
YES to eating satisfying, delicious meals
YES to getting stronger, both physically and mentally
YES to highlighting their own individual strengths and abilities
YES to being empowered
YES to enjoying a wide variety of foods
YES to reaching their true potential
YES to being the most awesome version of themselves
That last one is quite possibly my favorite as it's the resounding theme of this website.
And the chances are very good that YOU are already part of this movement, and I couldn't be happier.
It's my main priority to continue to help you become the strongest, most awesome version of yourself possible. To allow you to do so the Sane and Simple way — without diets or crazy workout routines. To show you that Training to Be Awesome is one of the best ways to build the body you want because you'll have a ton of fun AND maintain the results you achieve. 
So allow me to introduce the Top 7 Reasons You Should Train to Be Awesome.
7) Finally Achieve Sustainable, Long Lasting Results
Most diets and fitness regimens are of the "quick fix" or "rapid fat loss" approach, and we discussed in 5 huge problems with the rapid fat loss approach and what to do instead.
Sure, you may achieve some quick results after only a few weeks with the latest diet or grueling workout program, but more often than not those results aren't sustainable.
As a result, you end up on a yo-yo regimen. You get some results, quit the program because it's too stressful, time consuming, and complicated, then you regain any weight you lost, and most commonly with interest. After a while, you look for another program that promises to produce results, but it's just the same old thing.
This is one excellent reason why you should Train to Be Awesome. Because by doing so you'll follow a simple, proven program and philosophy that easily fits into your life: practical workouts that leave you stronger and energized, and simple nutrition guidelines that allow you to eat satisfying meals and don't make you follow obsessive eating habits.
Because you'll be following a simple and proven system, that means the results you achieve will be maintainable long-term.
No more yo-yoing.
Achieve results today that you will be able to maintain a year from now.
6) No More Dieting
In my personal experience, dieting prevented me from becoming the strongest, most awesome version of myself possible.
Most diets revolve around restriction, whether it's from certain food groups or macronutrients. Other than that, it's all about eating less and less. In the end, I was hungry, miserable, and relying on the diet to make me happy by producing the results it promised.
But thankfully I have since said NO to diets, and so have more and more women.
Dieting is absolutely NOT necessary. You don't need a book or diet to tell you what, when, and how much to eat.
It's entirely possible to build the body you want by following a few simple, practical, flexible, stress-free nutrition guidelines that are free from most obsessive eating habits that are prevalent in most diets.
Become the most awesome version of yourself by ditching diets for good. It was one of the best choices I ever made that actually allowed me to build my best-ever body.
5) No Long, Grueling Workouts That Leave You Exhausted
"Work out 'til you drop" fitness regimens are very common.
You've seen them, and maybe even tried them.
But getting really tired from a workout is no way to get the results you want. In fact, they can do the exact opposite.
Constantly working out to the point of total exhaustion does nothing but break you down. It's also a great way to get injured.
Training to Be Awesome is about:
Building yourself up
Becoming stronger
Becoming more awesome
Unleashing your true physical potential
Being proud of what your body can DO
Forget the work-out-til-you-drop workout regimens.
When you Train to Be Awesome you'll not only reap the physique benefits you desire, but you'll realize that you should actually leave the gym with more energy than when you entered, and that quality trumps quantity any day.
Gradually improve your performance over time. Build yourself up. Becoming stronger. Be more awesome. Achieve great results.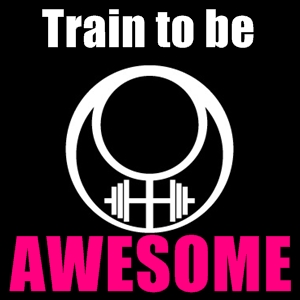 4) Become a Stronger, More Awesome Version of Yourself
Training to be Awesome means:
Getting stronger. This is self-explanatory, but increasing your physical strength has a ton of benefits. Not only is it a great way to lose fat and sculpt sexy muscle, but it also makes tasks of daily living easier, increases bone strength, and is a great way to feel absolutely awesome.
Dominating your bodyweight. No, I'm not referring to your scale weight. Instead I'm talking about being able to perform push-ups, chin-ups, and other bodyweight exercises. Few things are more empowering than busting out a few chin-ups for the first time. Plus, when you can do sets of chin-ups and close grip chin-ups, your upper body will look absolutely incredible.
As you can see, Training to Be Awesome is all about positive, performance oriented goals.
By striving to achieve those goals, you'll get the results you're after. Plus, you'll also increase your self confidence and be proud of what your body can do.
3) Because It's FUN
I'm a firm believer that training should be fun, at least most of the time.
If you don't look forward to your workouts and enjoy them, then something is terribly wrong.
When you Train to Be Awesome the focus is on your performance and what your body can do. I think that's incredibly important and the complete opposite of most fitness regimens.
Most people focus on how they look and burning calories with marathon workouts. But, Training to Be Awesome means being proud of what your body can do. And by improving your performance you'll build the body you want and will love, and you'll definitely have fun in the process as you set new personal records and take your physical strength to new levels.
Any new client that hires me and adopts the "Train to Be Awesome" philosophy is always surprised by how much they actual enjoy their workouts.
2) You've already Tried Everything Else, Now do What Works
There's a surplus of marathon, grueling workout routines and strict diets floating around. And chances are, you've tried several of them.
Sure, you may have achieved some results in the beginning, but because the regimen was so impractical, you most likely regained any fat you lost, and probably with interest.
A popular definition of insanity is doing the same thing over and over again expecting a different result.
So now it's time to do something different. It's time to do what works. It's time to get results today that you can maintain tomorrow.
It's time to follow a system that enhances your overall life, and doesn't dominate it. It's time to discover how truly strong and awesome you are, and to become even more so.
And brings us to the top reason YOU should Train to Be Awesome…
1) Because You can get the Proven System — the Train to Be Awesome Guide to Achieve the Results You want while Becoming a Stronger, More Awesome Version of Yourself.
The Train to Be Awesome Guide is finally here!
If you want a complete and proven system for becoming a stronger, more awesome version of yourself that will allow you to build the body you want and will love that you can maintain long-term, then the Train to Be Awesome Guide is for you.
What all is included in the Train to Be Awesome Guide?
Here's a glimpse:
The Train to Be Awesome Philosophy – this section covers exactly how you should train, eat, and think to become the most awesome version of yourself.
The Train to Be Awesome Success Guide – a step-by-step guide that will reveal exactly what you need to do to get great results.
A 16 Week Train to Be Awesome Program – this is a two phase program for becoming a stronger, more awesome version of yourself. Want to lose fat and improve your body composition? You'll reach those goals, too. You'll only have to workout either 3 or 4 days per week.
A 16 Week Advanced Train to Be Even MORE Awesome Program – this is a follow-up program to the original Train to be Awesome Program. Get even stronger and become even more awesome.
Demonstration videos – every exercise and warm-up has it's own demo video that you can watch on your smart phone, tablet, and computer. There are over 40 videos that play on a Private page and you don't have to save the videos. This means you won't have to waste storage space on your device.
Get the details of what's all included in the Train to Be Awesome Guide by CLICKING HERE.