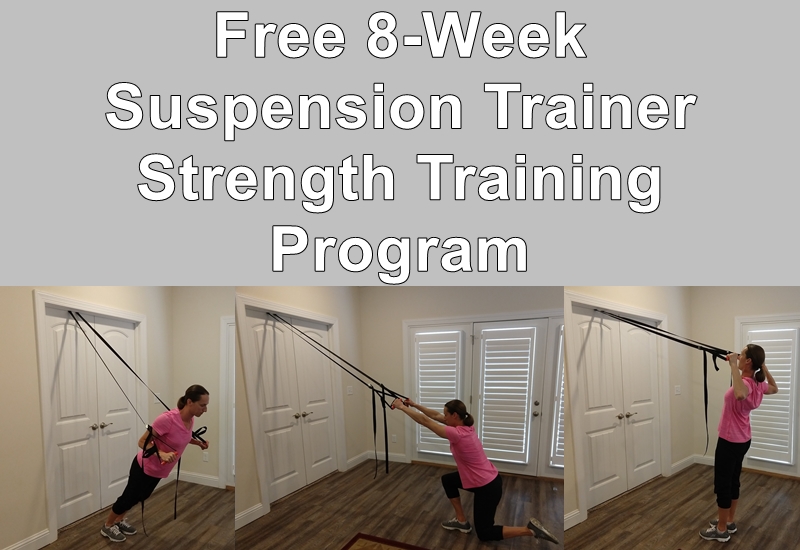 Yes, this 8-week suspension trainer program is free.
No, you don't even have to give me your email address to access it.
What Is The 8-Week Program?
This is an 8-week strength training program that uses a suspension trainer. It is currently included with the REVAMP program as a free thank-you gift, but I want to make it available to everyone for the foreseeable future, since tons of people can't go to their local gym, don't have a home gym, and need to spend money on more important things than a workout program.
Yes, you do need a suspension trainer to use the program, but hopefully you have one at home.
Where to Get a Suspension Trainer
You can find several options at local retail and sporting goods stores. There are lots of options online too. Look around and you'll find a variety of options with varying price ranges.
Here are three popular models on Amazon (paid links):
My recommendation is to get a suspension trainer that is two separate pieces, and not a single-piece unit. I think you get more variety with the former.
What's Included in the 8-Week Program?
Three weekly workout schedule options are provided, instructions for how to perform and progress the program, demonstration videos, and printable workout logs.
Click here to download the free 8-week suspension trainer program.
If you like it, feel free to share it with your friends and family who could benefit from it too.
I do invite you to join the newsletter if you'd like to stay up to date on the newest content, and you want occasional doses of insider-only information (and product discounts). Just enter your email address in the box below and click "Subscribe."