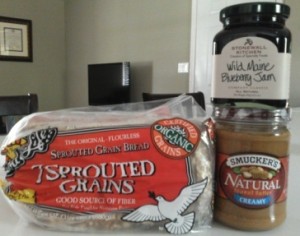 So I spent this week packing and moving into my new apartment. Last night was our first night in our new home, and I'm so thankful to be done with the whole process.
We did all of the moving ourselves, which brings up a great point – if you want an awesome, total body workout then all you have to do is buy incredibly heavy furniture and move it up and down several flights of stairs.
Be sure to buy a mattress that is incredibly bulky as well; I have a pillow top and the mattress is a good foot and a half thick. This makes for an incredible workout because you literally have to wrestle the damn thing every step, and mattresses don't come with handles (why?) so your grip will be fried.
I was blessed to have some incredible family members help with the whole ordeal. Without them it would have been much more difficult. (Y'all know who you are! Thanks again!)
Now on to the topic of today's article.
We decided to pack up the truck on Wednesday night, that way on Thursday all we would have to do it drive to the new place and unload everything. Because we knew it was going to be a long night on Wednesday, we wanted something quick and easy for dinner. And we needed something that didn't require dishes since everything was packed up.
Enter the revamped peanut butter and jelly sandwich. Yep, I said "revamped". Sounds sexy, doesn't it?
(Come on. You know you love peanut butter too).
Now I don't make the traditional PB & J – white bread, peanut butter made with additional oils and sugar, and sugar-laden jelly.
I "revamp" my PB & J and make it as nutritious and delicious as possible.
Here are the ingredients I used:
Ezekiel Bread – you can find this at health food stores but I also am able to buy it in the freezer section of my local Kroger. This is the only bread I eat.
Smucker's Natural Creamy Peanut Butter – my favorite brand of natural peanut butter is sold by Whole Foods. However, since the closest one is two hours away, I buy Smucker's since it's available at every grocery store.
All Natural, Sugar Free Jelly – the jelly I use has zero added sugar. The only ingredients are fruit and fruit juice.
This revamped version of the old fashioned PB & J is much more satisfying and nutritious than the traditional version made with white bread and sugar laden peanut butter and jelly.
And it tastes absolutely amazing; if it didn't, I wouldn't eat it.
Some great variations for revamping your PB & J:
Switch out the jelly for fruit – all natural, sugar free jelly/fruit preserves can be a little expensive and difficult to find. So many times I'll just add fruit instead of jelly/preserves. My favorites are fresh blueberries or sliced strawberries. A sliced banana also works very well.
Use different nut butters – I love fresh ground almond butter in place of peanut butter for a texture and taste change. I have also used cashew butter which is equally as good. If you're allergic to peanuts, this is obviously a must for you.
Use a wrap instead of bread – in addition to Ezekiel Bread, I will also use Ezekiel wraps. You can use these to make a PB & J "burrito" or "taco". I have only been able to find the wraps at health food stores (like Whole Foods), but they provide a nice variation if you can find them.
So there you go – some new, delicious, nutritious variations on the classic PB & J.