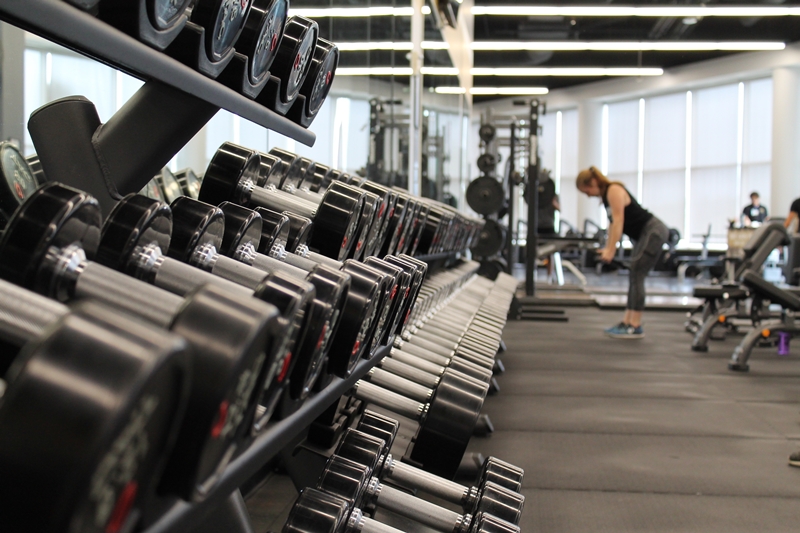 Would you rather listen to this article? Use the player below, download it, or use iTunes.

Equally frustrating is the "I don't have time to work out" comment from individuals who think performing a quick strength training workout three times per week isn't worth the effort or brief time commitment.
More is better. More is necessary is what they've been (mistakenly) led to believe.
Doing a 20-minute workout will always be better than not working out at all. Not only are short workouts "better than nothing," they provide benefits.
Choosing to perform a 20-minute workout instead of skipping the gym feeds the all-important workout habit that must be forged for long-term success. This decision helps to firmly anchor physical activity as an integral component of one's life, not something that's optional under ideal circumstances. This benefit should not be overlooked or underestimated.
Recommended Article: Achieving Goals is Hard and Most People Fail. Here's How to (Finally) Succeed
Furthermore, research has demonstrated short strength training workouts can be effective for strength gains and improvements in endurance. While they're not optimal for building the greatest amount of muscle due to the limited amount of training volume possible in a short workout, a few strategies can be used to combat this, and to make short workouts even more effective overall.
4 Tips to Make Short Workouts More Effective
When time to work out is sparse, there are a few tips that can be used to ensure you achieve a training effect (i.e., get stronger, improve conditioning, build muscle) and reap the best results from quick strength training workouts.
1) Omit lengthy, non-specific warm-ups. If you're accustomed to performing numerous mobility drills before workouts, you may hesitate to apply this advice. In lieu of mobility drills, perform additional light warm-up sets for the exercises. For example, if a workout begins with squats, perform a few sets of 5-8 reps with an empty barbell, or just your bodyweight if necessary, then proceed with the usual warm-up sets. You may be surprised how effective this simple warm-up method is — not only will the movements "feel better," as many people have reported because of the specificity and extra practice, but you'll save time.
2) Limit rest periods between sets and exercises. If you need to get in and out of the gym in half an hour, don't rest longer than necessary between sets and exercises. Keep the pace fairly quick. This will limit performance a bit since fatigue won't have as much time to dissipate as when using longer rest periods, but you'll adapt to it. Limiting rest periods allows more training volume (i.e., more sets) to be performed in a short period. This can be accomplished with the next tip …
3) Use time-saving methods like non-competing supersets. A superset consists of two exercises performed in alternating fashion. The "non-competing" part implies exercises that don't directly work the same muscle groups. For example, performing an upper body pushing exercise, like a bench press, with an upper body pulling exercise, like a dumbbell row.
Supersets allow each muscle group to have more time to recover while getting more work done in the same amount of time. Pair together non-competing exercises and keep the rest periods to 30-60 seconds after each set.
For example:
The superset method allows, in this example, the performance of three sets for each exercise in a matter of minutes. This is a great way to acquire more training volume for each muscle group without having to spend more time in the gym.
Circuits (three or more exercises performed in alternating fashion) can be used too, but this can be difficult if you train in a crowded gym and need to use multiple pieces of equipment.
4) Work hard. If you only have time to perform two or three sets for an exercise, then pushing those sets closer to failure is useful. "Failure" meaning the point when another rep with proper technique and range of motion isn't possible. Ending a set when one more rep is possible is a great target; don't attempt reps you're not confident you can complete.
Think of it like high-intensity interval training (HIIT) and low-intensity steady state cardio (LISS). High-intensity interval training workouts can be completed in a matter of minutes, but the tradeoff for a minimum time investment is that the effort must be high. Low-intensity steady state cardio doesn't use a high level of effort, so it must be done for a longer period to reap benefits.
To have an effective strength training workout within 20 to 30 minutes, push each set hard; leave 1-2 reps in reserve. "Push each set hard" is not a license to use incorrect form to eek out an extra rep, or to struggle to the point it feels like an eye is going to pop out or you're spraying spit like a sprinkler from the level of exertion. That's unsanitary, and unnecessary.
When to Use Short Workouts
Don't make the mistake of thinking short workouts are only useful when you can devote little time to strength training. They can be strategically beneficial too:
Now that you know when short workouts can be used, let's look at a couple sample strength training workouts that can be completed in 30 minutes or less.
Try These Short Effective Workouts
Here are two workouts that can be completed in half an hour or less. Alternate the two provided workouts, performing a total of three per week on nonconsecutive days.
Workout 1
Perform exercises 2a and 2b as a superset.
Workout 2
Perform exercises 2a and 2b as a superset.
The "3-4×8-12" beside each exercise means to perform 3 or 4 work sets for 8-12 reps per set, depending on how much time is available. Dumbbell exercises can also be used if that's all you have available, or prefer.
Regardless of whether you don't have much time to strength train, you don't want to spend much time strength training, or you want to use strength training to complement another endeavor, I hope you see how effective short workouts can be.
If you need a done-for-you time-saving program complete with workout logs and exercise-demonstration videos, click here to get started.
Get insider-only information. Subscribe to the newsletter to get information and exclusive discounts not shared elsewhere. Enter your email below.