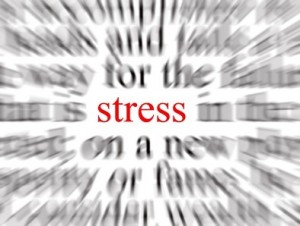 This article is a guest post courtesy of Elizabeth Walling. She discusses the physical and mental stress of dieting, warning signs of chronically high stress hormones, and how to get on the fast track to recovery from getting over dieting and potential metabolic damage.
Enjoy!
---
We're often given the impression by the diet industry and mainstream media that dieting and metabolic health go together like peas and carrots. But in reality, most diet plans that claim to boost your metabolism are really just low-calorie deprivation diets in disguise. Just a quick internet search reveals a disturbing trend: these diet plans that promise to raise your metabolism often recommend eating as little as 1000-1400 calories a day.
Sorry internet diet gurus, but that's not going to cut it! This type of low-calorie diet gives the body a huge energy deficit to deal with. And while this might result in a quick loss on the scale (at least at first), the scale doesn't come close to telling the whole story.
Dieting is Stress
Most people think of "stress" as emotional stress like anger or anxiety, but really stress has a much broader definition. Anything that raises stress hormones like adrenaline and cortisol can be thought of as stress. When you consider stress from that perspective, suddenly it becomes clear how dieting can be a major source of stress in our lives. (Nia — Elizabeth wrote a great article Warning: 7 "Healthy" Habits that Stress Your Metabolism that discusses this).
That huge energy deficit we were talking about is a great example of stress. Why? Because the body views dieting as a famine (it doesn't know what a bikini is or why you'd want to starve yourself to wear one). The body detects a lack of energy coming from food, so it turns to alternative energy sources to cope with the shortage. And how does the body access alternative energy sources? By releasing stress hormones.
This isn't really breaking news. The whole point of dieting is to access fat stores so you can lose weight, right? That may be true, but this perspective ignores what else is happening in your body as these stress hormones are released to compensate for the sudden energy deficit.
For instance, cortisol is one of the hormones the body releases in response to stress. Cortisol triggers the process of gluconeogenesis, which turns proteins into glucose. This protein can come from your diet–you could really say it's "stolen" from more important tasks like building lean mass and manufacturing neurotransmitters from amino acids. But cortisol also steals protein from existing lean structures in your body like muscles and bones. Essentially, high cortisol levels are eating you alive.
Dieting also triggers another type of stress response in the body: turning down your metabolism. When you deny your body energy to fuel your daily activities, its base response is to conserve energy. In fact, stress hormones aid this to some degree by restricting blood circulation to certain parts of your body that are deemed less important in a crisis (such as the digestive system, which isn't all that important if you're being chased by a lion). This is great during an actual emergency, but unfortunately, ongoing self-inflicted stress (like dieting) brings on the not so pretty side effects of having chronically high stress hormones.
The Mental Stress of Dieting
Energy deprivation isn't the only way dieting stresses you out. Dieting can also trigger feelings of anxiety, fear and guilt, as well as obsessive behaviors toward food and your body. All of these are definite stressors, the classic form of emotional strain that most of us equate with stress.
If every meal is a tortured conflict between "good" food and "bad" food, if you experience guilt and shame every time you eat something not in your plan, or if you feel like you don't "deserve" to eat unless you fulfill some sort of exercise quota, these are all signs that deprivation dieting is taking over your thoughts and causing you a whole lot of stress.
Let's be honest: life is stressful enough without us worrying over every bite we eat or defining our self worth by a diet or exercise plan. These are self-inflicted stressors that need to be eliminated to avoid health problems caused by stress.
Warning Signs of Chronically High Stress Hormones
To be clear, stress hormones aren't all that bad. They certainly serve a purpose, especially in a true fight-or-flight situation when survival is the chief concern.
But in day-to-day life, if we're hit by stress from every direction, stress hormones can become a serious problem. Things like gluconeogenesis or restricted blood flow to the digestive system aren't a big deal if you're under an acute stress that gets resolved quickly. But these side effects of high stress hormones take on an uglier face when you're under chronic stress–like the ongoing stress of deprivation dieting.
Warning signs of chronically high stress hormones aren't always obvious. In fact, they often don't seem to be connected at all. But these symptoms are all connected on a metabolic level. Stress hormones and other metabolic factors do not just impact one part of your body and leave the rest alone. Your body is an incredible cascade of biochemical reactions, and every change is like a ripple in a pond–and the impact of stress hormones reaches every level of your metabolic health.
Here are a few common warning signs that your stress hormone levels are chronically high:
1. Blood sugar crashes. High cortisol leads to insulin resistance and the inability to process blood sugar properly. This results in blood sugar highs and lows that leave you weak and shaky even just an hour after a meal.
2. Poor sleep. Stress hormones also keep you from sleeping well, and are the prime suspect if you have trouble falling asleep, or if you wake up in the wee hours of the morning and can't fall back asleep.
3. Irritability and low moods. When the body is in conservation mode (like when you're depriving it of energy), mood stability is not a real priority. Stress hormones are meant to keep you alive, not necessarily bright and optimistic.
4. Low sex drive. Again, a healthy libido isn't the body's top priority in times of stress. However, if your everyday life is a constant "time of stress," you may notice a drop in sexual interest even if that's not your intent, because high cortisol can lead to low sex hormones like testosterone and progesterone.
5. Poor digestive health. Stress hormones restrict blood flow to your digestive system, which means your food isn't digesting properly when you're stressed. Undigested food particles can actually feed pathogenic organisms in your gut and lead to gut flora imbalances. This ultimately promotes inflammation and irritation in your gut, eventually leading to problems like irritable bowel syndrome (IBS), yeast infections, poor nutrient uptake, food intolerances and leaky gut syndrome.
6. Increased frequency of illness. Ever notice how you always seem to catch a cold after a stressful week? It's not a coincidence! Cortisol is meant to boost immunity and lower inflammation in the short term, but its long-term effects are quite the opposite. Chronically high cortisol is associated with poor immunity, which means you're more likely to catch that next cold when it goes around.
How quickly will symptoms like these occur if you start a strict low-calorie diet? It depends on your current metabolic state and how extreme the diet is. A person with strong metabolic health may be able to tolerate a moderate calorie deficit that would make someone with a stressed metabolism feel horrible. But that same person with strong metabolic health may feel like a train wreck after a few weeks of an extreme fad diet.
The important thing is to take a balanced approach and watch out for signs of high stress hormones so you can determine if your eating habits are working for you or against you.
The Path to Recovery
The solution to the roller coaster of diets and stress hormones is to get off the diet train and start looking at health and weight from a lifestyle perspective. We're always looking to extremes, quick fixes and magic pills, but all of these are just part of the modern stress cycle. If you want to change your health, you have to choose to stop buying into this system of deprivation dieting and chronic stress, and find a different approach that supports your long term health and wellness.
The healthiest approach isn't really all that exciting, but it is grounded in common sense. This approach says that you should never sacrifice your health for a number on a scale. It seems so simple, but many of us ignore this basic idea for years before we finally realize the toll dieting has taken on our mental and physical well being.
There are two important steps you can take to start this process:
1. Learn to love your body. I know this sounds totally cliche (not to mention impossible if you struggle with serious body image issues). But love is not just something you feel, it's something you do. How can you truly take care of something if you don't love it first?
Loving your body means respecting it and taking care of it. It means eating enough food to fuel your life's activities, and it means unlearning the habit of always making negative comments about your imperfections. If it's really difficult to wrap your head around actually loving your body, start with the doing part of the love first, and then let the feeling part develop over time.
2. Learn to listen to your body. Diet books and health gurus are always telling you that you can't trust your body, that their way is the only way, and you have to stick to their plan. Years of following diet plans that tell you when to eat, what to eat, and how to eat can seriously distort your ability to listen to your body's natural biofeedback. Trust me, this becomes a lot easier once you come to a place where you respect your body and start viewing it as your teammate instead of the enemy.
Now, there's really no problem with general guidelines that offer suggestions for how to support your health with how you eat and how you live. The trouble is when these suggestions turn into dogma that you must follow or you get shamed for not sticking to some arbitrary plan. (Nia — ya know, like The Skinny Rules).
Your body can really clue you in on what it needs if you really listen. Maybe you've been led to believe that your body only wants junk food or that it hates exercise, but that's really just your body rebelling against rigid rules and extreme diets that cause you stress. When you let go of the restrictive mindset and end the cycle of stress, you might be surprised at how much your body starts to cooperate.
All the signs of chronically high stress hormones we talked about are really your body's way of telling you something isn't working for you. This may sound discouraging if you're trying to do everything the "right" way, but the magic of finding what doesn't work for your body is that it eventually helps you find what does work. It may mean tweaking your diet, your exercise routine, or even something as simple as your perspective. But once you start listening to your body and working with it instead of against it, the possibilities for positive growth suddenly become exponential.
---
About Elizabeth-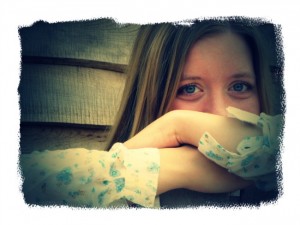 Elizabeth Walling is a health and wellness blogger at www.livingthenourishedlife.com. She enjoys thinking outside of the box and challenging common myths about nutrition and metabolism. She embraces an approach to getting healthy that includes listening to your body and throwing dietary dogma in the garbage where it belongs. You can also find Elizabeth on Facebook here: www.facebook.com/thenourishedlife