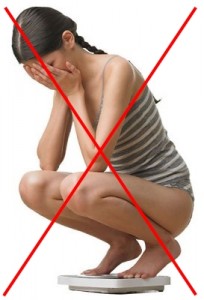 Lifting Like a Girl means more than having a great looking body.
Or in simpler terms – you are not your physique.
Your self-worth is not directly related to your body fat percentage, no matter how little or how much you have. Nor is your self-worth determined by how well you follow  "the skinny rules".
You don't need a chiseled stomach or a perfectly round, perky and proportionate booty to indicate your success or validate your self-worth.
In fact, I can't post a picture and say, "Now this is what a Beautiful Badass looks like." There is no single physique that defines a Beautiful Badass, but we'll get to that momentarily.
First we need to discuss the physique journey.
The Physique Journey
Looking great and the journey to build a better body is meaningless if you're constantly battling your mind ("I don't like this" and "I wish I had that") and revolving your life around eating and training.
Working out, eating well, and ultimately building and maintaining the physique you want should enhance your life; not dominate it.
THAT – the journey – is what I'm concerned with.
Are you enjoying the journey of building a better (stronger, leaner, healthier) body?
Are your efforts enhancing your overall life, or dominating it?
I truly hope the resounding answer was, "Heck yes!". If not, we're going to make sure you say Yes! very soon.
You are Not Your Physique
Looking awesome doesn't mean much if you're battling disordered eating patterns, punishing yourself with intermittent fasting or extra workouts for eating a few cookies, and neglecting the more important and fulfilling areas of your life.
Building a better body is simple, and it should be. And it should be a fun, rewarding process. Not punishment.
Maybe you love your physique the way it is now and aren't seeking any additional changes.
Maybe you're in the middle of a fat loss journey and you still have a ways to go.
Whether you've reached your physique destination and simply want to maintain it, or you're moving closer to a physique you prefer each day, don't miss this critical point – your self-worth isn't determined by your body image.
Watch this quick video where I address the question, "How does one get over the overwhelming feeling that her worth is directly related to how she looks?" for some great tips.

What "It" is Really About
Allow me to be blunt: I don't give a dang how you look. I don't care how you look in a bikini. I'm not overly concerned with how much body fat or muscle definition you have (within reason, obviously, for overall health). I'm more concerned with what's going on inside your mind. Are you happy? Confident? Are you building the body you want? Is this health and fitness journey ENHANCING your life, or dominating it?
First and foremost my job is to give my clients what they WANT. That usually means helping them lose fat, sculpt some sexy muscle, get stronger, and overall just look awesome. If they don't get what they want, then they won't continue to work with me.
But, I must also give my clients what they NEED, even if they don't yet realize they even need it.
What is it?
It is confidence.
It is no longer listening to what other people say is the "perfect body" and doing instead what makes you happy.
It is choosing to focus on the weight on the barbell, and not the scale.
It is focusing on what your body can DO and not just how it looks.
It is no longer nit-picking over the tiny "imperfections" on your body.
It is about saying, "Screw perfection" and instead training to be awesome.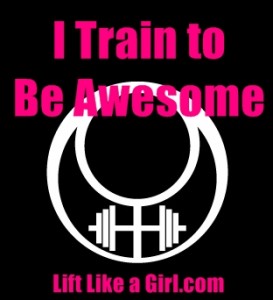 It is no longer comparing yourself to anyone else.
It is about ditching all of the useless, conflicting, confusing information that causes fitness and nutrition insanity.
It is being proud of what you've already accomplished, no matter how much or little you perceive it to be. It's about taking the time to appreciate what you've done and not constantly expecting more of yourself.
It is about embracing a motivating, uplifting message, and not ones that degrade women.
It is setting positive, motivating goals that make you the best version of yourself.
That, my friend, is what it means to Lift Like a Girl. THAT is what really matters.
For more information on how to Lift Like a Girl, get the free Beautiful Badass Mini Course. You'll also get insider only information. Just enter your email below.