This is a guest post from Armi Legge of EvidenceMagazine.com. I rarely discuss counting calories or macros, so this article is a great place to start for people who currently track their calories/macros and want some easy steps to gradually stop doing so, or to make the process much easier.
You want to be lean.
Maybe you're not obsessed with your appearance, but you want that athletic look that shows you care about your body.
You start counting calories and you lose weight. You're thrilled, but at the same time, you don't enjoy it. After a few weeks or months you get sick of logging your food into an app and weighing your plate before each meal.
You get sick of reading food labels before you eat anything. You get sick of obsessively trying to find the lowest calorie version of every food.
"Whoa, can't have blueberries, they've got like 30 more calories than strawberries."
I thought like that for a while, and it drove me nuts. Chances are calorie counting is doing the same thing to you.
Calories count, and calorie counting works, but it's generally not a sustainable way to stay lean. (Nia — while some people may want to begin with counting calories, I prefer they progress to developing sustainable habits instead of following a diet or meal plan.)
Even for people who take care of themselves, like you, there are easier and funner ways to get the body you want.
Here's how to stop counting calories and macros while staying in shape.
1. Completely stop tracking your food intake.
In general, you're better off making small changes to your behaviors instead of drastic ones.
This is an exception.
You're ready to smash your food scale with a hammer. You feel sick even thinking about food labels. You may have binged a few times after getting sick of calorie counting.
You need a break from tracking your food intake — now.
Stop counting calories or keeping a food journal. Completely stop tracking your diet in anyway to two weeks.
Keep eating sensibly. Choose minimally processed, satisfying, nutrient dense foods that you enjoy. Eat until you're satisfied, and then stop.
If you stick to those simple guidelines, you probably won't gain any weight, and you might even lose some.
Enjoy your break, because you'll need it for the next step to work.
2. Start tracking your food intake again for one week.
While this might seem counter-intuitive, you'll have a much easier time staying lean if you know roughly how many calories you need to maintain your weight.
You're probably thinking "But I was already tracking my calorie intake, I know how much I need to maintain my weight."
Chances are, your records weren't accurate.
You know that when you eat less, you lose weight. When you count calories long enough, you can't help but want see that number drop.
You start underestimating your food intake little by little, until eventually you're eating 500 calories more than you think every day.
It happens to everyone. In fact, people who consciously restrict their food intake are often the most likely to under-report how much they're eating.1,2
For this reason, you need to forget about your previous records. They probably weren't accurate. Keep eating until you're satisfied, but track everything.
Don't pay attention to the calorie totals throughout the day — don't even look at them. Just record the date, and how much you ate at each meal.
3. Create a meal plan that gets you close to your calorie and macronutrient goals.
After tracking your food intake for a week, review your data and see how many calories and grams of protein, carbohydrate, and fat you ate per day on average.
Take a look at your macros to see if you were behind anywhere. For instance, you might need closer to 120 grams of protein per day, but you were only eating 80.
Create a tentative plan for when you're going to eat, and how much you're going to have at each meal. For instance, you might plan on having three meals per day that are each about 700 calories, plus a small snack. That would be about 2,200 to 2,300 calories.
Estimate roughly how much of each macronutrient (carbs, protein, fat) you're going to have at each meal.
Think of three recipes that you can have at each of the meals on your list. These recipes should each have about the same macronutrient breakdown. If you're like most people, you probably rotate between several common meals anyway, so this shouldn't be a huge change.
Now you've got a framework that you can use to his your calorie and macronutrient targets without tracking. It's time to use it.
4. Start eyeballing portions instead of measuring them.
Instead of weighing your food or using measuring cups and spoons, start using your eyes.
At this point you're still eating most of the same foods you were earlier. You should be able to make fairly accurate estimates. For instance, once you've weighed a 3 ounce chicken breast 20 times, you know what it looks like. You don't need to measure it anymore.
With practice, this will become second nature. Only be as strict and precise as you need to. When you start calorie counting, you feel like you have to be exact. You want to weigh every piece of food to the gram.
That's great at first, and it works well. However, it's not a smart long-term strategy. You get sick of weighing your food and looking at your diet like an unsolvable math equation.
Your goal is not to track your calories or macros as accurately as possible. Your goal is to get the body you want, and maintain it, with as little time and effort as possible.
If you find that you can reach your goals without a meal plan, go for it. Meal plans are just training wheels. You don't need to follow them forever. (Nia — personally, I'm not a fan of meal plans, especially long-term. Habits and sustainable guidelines are, in my opinion, much better for long-term compliance).
If you start to gain weight, make a few small adjustments to your diet. Don't immediately run back to calorie counting.
You can be fit, healthy, and lean without wasting hours every week counting calories.
About The Author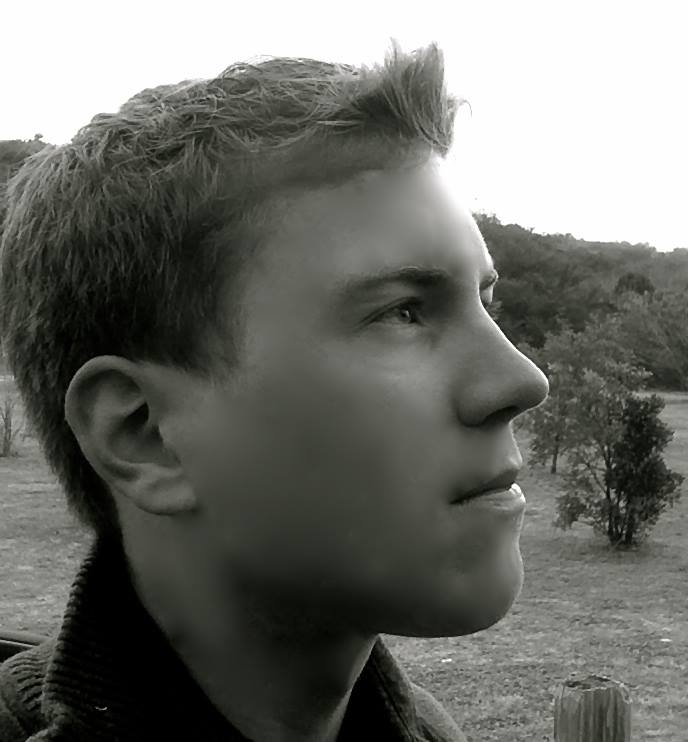 Armi Legge is the founder of Evidence, an online magazine that helps you automate your diet and training, so you can have the body you want and move on with your life. Sign up for Armi's free 12-part email course to lose fat with less effort and anxiety.
References
Bathalon GP, Tucker KL, Hays NP, et al. Psychological measures of eating behavior and the accuracy of 3 common dietary assessment methods in healthy postmenopausal women. Am J Clin Nutr. 2000;71(3):739–745.
Asbeck I, Mast M, Bierwag A, Westenhofer J, Acheson KJ, Muller MJ. Severe underreporting of energy intake in normal weight subjects: use of an appropriate standard and relation to restrained eating. Public Health Nutr. 2002;5(5):683–690.