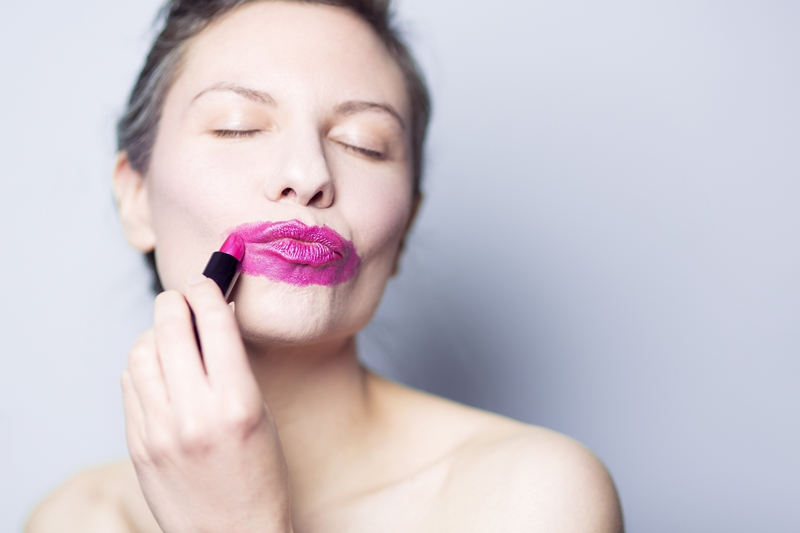 Any attempt to cram women into a one-size-fits-all mold or label us via a "real women do/have/are …" statement is futile.
And stupid. And degrading.
You've seen many of them:
Real women have curves
Real women have muscle
Real women are skinny
Real women lift weights
Real women do cardio
Real women don't fart … they fluff
Real women wear dresses
I disdain such "real women" statements. Even though some were intended to be inspiring and inclusive, they're exclusive by their very definition. Take the popular "real woman have curves" mantra as an example. I get why it started — it was a body-positive mantra that declared you don't have to be thin and have a thigh gap to be beautiful. And that's true.
But what about the woman who shall forever remain curveless because of her narrow hips and small breasts? When she hears that she may think, So I'm not a real woman because of my lack of curves?
One group's "real women" mantra is another group's failure for not fitting the mold. Let's not forget its cousin declaration that does the same thing: X is the new Y (at least, until Z is the new X, and then you're inferior once again).
It needs to stop; all of it. These vapid proclamations are not motivational.
Here's a remarkable idea: how about we stop using superficial metrics to decide what makes a woman real, or valuable, or beautiful.
While we're at it, let's laugh off the ridiculous notion that following a specific diet or working out a certain way makes a group superior. (You seriously have to laugh at some of this nonsense in the health and fitness world; it's quite comedic.)
You do your thing; she'll do her thing; I'll do my thing. Body shapes and sizes don't make anyone inferior or superior. Or "real."
To be clear, since this site is largely about health and fitness: I love strength training because it transforms the body and mind. I encourage every woman to do it, to some capacity, for the entirety of her life. But I'm no longer so arrogant to declare "real women lift weights" because there are tons who don't, for whatever reason, and they're just as much a real woman as me, you, or someone else. (This was a mistake I made years ago.)
But I'll still tout the incredible benefits of strength training, and recommend every woman tries it. Heck, even just two workouts per week provides results.
Now that I've covered that important note …
Analyzing What It Means to be a "Real Woman"
For the most part, attempting to define a "real woman" is just damn stupid, and any potential appropriate answer certainly doesn't make mention of physical appearance and doesn't hint at a one-size-fits-all response.
One-size-fits-all labels are inaccurate with clothing; they're certainly not appropriate for women.
But if I had to choose a mantra to support, it would be this: she does what makes her feel great; her focus is on being the best version of herself; she actively chooses her values; she encourages every woman to do the same, even if that path is remarkably different than her own.
Notice there's no mention of appearance; the focus is on actions and character.
In a culture that attempts to stuff us into a mold of superficial standards – that we're encouraged to passively accept – it can be challenging at times to ignore. And it's not about being a "real woman," because that term is ignorant. There are innumerable differences between each individual so any attempt to cover every woman with a blanket standard is unrealistic. And, again, stupid.
Perhaps an appropriate phrase and aim is becoming a better woman. That's something we can all do, in our own ways.
Like what you read? Never miss a thing. Join the newsletter below and you'll receive the Beautiful Badass Mini Course as a free gift.