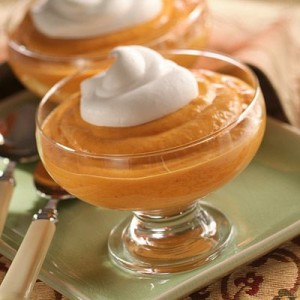 I don't know if the following recipe can be classified as a legitimate "pudding", but this is my website and so I'm going to call it pudding nonetheless.
This is a recipe I've been meaning to share with you for quite some time, and since Thanksgiving is just a few days away and everyone will have a surplus of pumpkin, I figured now or never.
I usually enjoy this as a "dessert" after my post workout meal. So without further ado, here is a pumpkin protein pudding recipe.
Note –Unfortunately I can't tell you exactly how much of each ingredient to use because I never measure. But I will provide my best educated guess.
Ingredients
1 cup cottage cheese (the brand I buy contains only skim milk, cream and salt)
1/2 cup canned pumpkin
Half teaspoon cinnamon (I prefer Saigon, and I use a lot)
3/4 scoop vanilla protein powder (I use Optimum Nutrition vanilla because it's not too expensive and tastes good)
Optional Ingredients
Pumpkin spice – I haven't used this yet, but I will try it soon to see if it gives the pudding more of a "pumpkin pie" flavor
Walnuts or pecans – sometimes I'll add a handful of nuts to give the pudding more flavor, consistency, and crunch
Just put the cottage cheese, pumpkin, cinnamon and protein powder (and any of the optional ingredients) in a bowl. Mix until it is thoroughly combined. You can also blend the pudding (before adding the nuts, if you choose to do so) with a hand mixer to give it a smoother consistency. I do this sometimes, but I'm usually too impatient.
Once you have it all mixed up, I think you know what to do from there.
Give it a try and let me know what you think!
Here's another super delicious, easy to make, high protein recipe – High Protein Cheesecake Bowl.
And you may also want to check out this one too – 4 Ingredient Oatmeal French Toast-Cake.