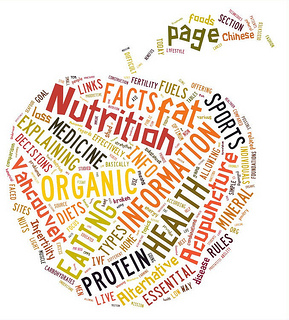 At least — that's what most fad diets cause you to believe.
Many diets operate under a simple principle: you can't trust yourself or figure out this whole how-to-eat-well-to-build-a-great-looking-and-healthy-body thing on your own.
You need a diet to tell you what to do.
That's why many fad diets come with a set of non-negotiable rules or other specific dos and don'ts. Follow the rules completely, and good things will happen. Slip and deviate from the diet even a little bit, and you're going to fail.
This is the "all or nothing" mentality that many diets create. Either you're on the diet 100 percent, or you're not. There's no wiggle room. And, unsurprisingly, many fad diets can lead to disordered eating habits and binge eating as a result of their rigid rules.
Many fad diets have brainwashed us into believing:
You need to be told what to do.
How to eat. When to eat. What foods to eat.
What percentage of macronutrients, vitamins, and minerals.
How much water to drink.
What foods to eat in abundance, and what foods to avoid at all costs.
I believed this too, many years ago.
I experimented with over a dozen diets trying to find the "best" one. I even thought I would finally stumble upon a diet that produced fast fat loss results. I, incorrectly, assumed there was a diet that would answer all of my questions. Specifically, what's the best way to eat for improved health, performance, and physical appearance?
But with each diet, I only had more questions, and confusion.
Should eating to be healthy and to build a good looking body really be so difficult?
She we have to read numerous diets, articles, and research studies to figure out whether or not it's okay to eat a sandwich? Is there really a diet or meal plan that's yet to be discovered that's going to allow everyone to live a thriving, disease-free life?
Or, do we already know the most important answers? Are we over-complicating this seemingly simple thing – eating – unnecessarily with minute details?
Is it possible that we don't need a diet or meal plan to help us achieve our health, performance, and physique goals?
I think so. I think we have most of the answers; and if we apply some common sense, we'll do quite well.
That's why I prefer sane and simple guidelines instead of diets or meal plans. Guidelines that revolve around, for the most part, proven, tried and true principles that provide the results we want. Guidelines that are flexible and can be tailored to any individual's preferences and lifestyle. Guidelines that create sustainable, stress-free, lifestyle habits.
Guidelines that encourage us to think for ourselves and listen to our bodies so we don't fall for the latest gimmicks and fads.
You can make the argument that some people need thorough, rigid, detailed nutrition regimens, but I still think we'd be much better off showing people it doesn't have to be that difficult or complicated.
When we make things, especially nutrition, as simple as possible, more people will be willing, and able, to develop healthier habits. And after a short period of time they (and perhaps you?) will be likely to exclaim, "Wow, this isn't so hard after all."
Reject complicated and the inevitable stress it induces.
Embrace simplicity and experience freedom.
You may need to follow some simple guidelines to get you going in the right direction, but you don't need to be told exactly what to do.
Join the Lift Like a Girl revolution! Sign up below to get the newsletter and you'll get a free gift, just because you're awesome.