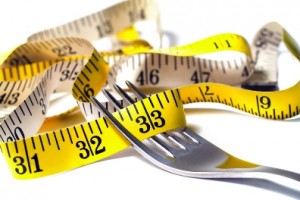 Throughout the course of my strength training, fitness, and performance journey I've made dozens of mistakes.
I'm going to share those with you in the future so, hopefully, you don't make them on your own journey. Believe me, I've made a ton of mistakes when it comes to strength training and nutrition, and I definitely don't want you to learn the hard way.
In fact, you can discover more in my letter to OCD eating habits – How to (Once and for All) Break Free from OCD Eating Habits, Regain Your Sanity, and Eat to Build a Better Body, Simply.
Today I'm going to reveal what I consider to be my biggest nutrition mistake. Instead of discussing this in the typical article format, today I'm posting a video. I thought this topic would probably be best discussed verbally as opposed to written. Plus, you'll get a glimpse of the newest member to our family and my spiffy new glasses. (Yep. I'm going with the word "spiffy" to describe my new specs. And, apparently, I have a small head because I had to get children frames. Don't judge me).
Moving on. It's time I reveal my biggest nutrition mistake.
(Here's the article I mentioned in the video where I discuss in detail My Battle with Disordered Eating and what I did to come out victorious).
If you've been stressing over your current nutrition regimen or want to improve your health and physique, I suggest you apply the recommendations in the video. I began that experiment many years ago, and other than a few very minor tweaks, I use those same guidelines today personally and with my clients.
The results speak for themselves — no more stress about meals plans or other strict rules, no more dieting, my clients and I have built physiques we love (and can maintain with ease) that not only look awesome but are strong and functional, and we've improved our overall health. We call this Sane and Simple Nutrition.
You can do it, too. Begin by signing up for the exclusive Beautiful Badass Mini Course and also receive insider only information by entering your email below.