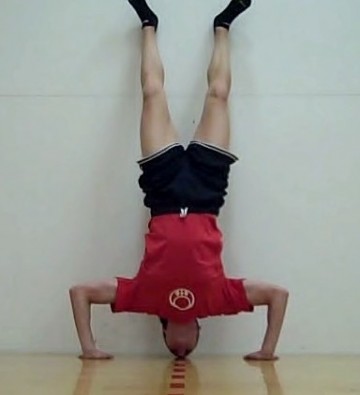 Howdy, y'all!
Today I want to share with you several bodyweight exercise progressions you can use whether you're a beginner strength trainee and even if you're more advanced. In the following videos I'll demonstrate push-ups, single leg squats, hip thrusts, and handstand push-up progressions. There are variations for beginner, intermediate, and advanced trainees.
If you want more information on bodyweight training workouts, check out this article => Bodyweight Workouts – When You Can't Get to the Gym or You Want to Workout Anywhere.
How to Work Up to Single Leg Squats/Pistols
Three Different Hip Thrust Variations
Push-up Progressions
How to Perform Handstand Push-ups for the First Time
The awesome thing about these bodyweight exercises is that you can perform them anywhere and anytime with minimal or zero equipment. And depending on which variation you use, they can be used for strength work (a more challenging variation for fewer reps) or as accessory exercises (a variation you can perform for moderate to higher reps).
I hope you enjoyed those quick demonstration videos. If you want more bodyweight exercises check out these 3 bodyweight exercises for glutes, shoulders, and legs.
Be sure to get the exclusive Beautiful Badass Mini Course – you'll also receive insider-only information. Just sign up below.