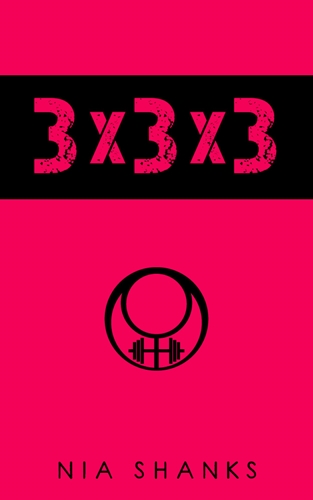 See how much you can achieve with only three workouts per week. If you demand maximum results from minimum workouts, this is the program for you.

If you like to work hard in a short period of time, or you just don't have a lot of time to work out, but demand maximum results from your effort, then this is the strength training program for you.
Achieve more, with less, with the 3x3x3 Program.
3 strength training workouts per week
3 main exercises per workout
3 sets per exercise
That's how you get 3x3x3. Yes, it's certainly a minimalist strength training program, but it's effective! And it's one of the most popular programs to date on Lift Like a Girl.
---
A Closer Look Inside the 3x3x3 Program
This is a done-for-you program. You'll know exactly what to do.
Here's a closer look inside the 3x3x3 program and some of the things that make it unique:
3x3x3 – this program calls for three total body strength training workouts per week on non-consecutive days. Each workout consists of three main exercises. You'll perform three sets for each exercise.
10 Weeks – that's the duration of the 3x3x3 program.
Dumbbell Dropdown Method – this is a technique used for the dumbbell exercises and it's a great way to incorporate different rep ranges for each exercise so you can reap the benefits each has to offer. Using the dumbbell dropdown method you'll perform a heavy, low rep set (about 6 reps), a medium weight set (about 10 reps), and then a final lower weight, higher rep set (about 12-15 reps).
This allows you to reap the benefits of each rep range. It's also great for keeping things interesting so you don't get bored!
Easily Customize the Program to YOUR Preferences – the 3x3x3 program includes the following Optional Work you can use to boost fat loss:
Optional Accessory Work at the end of each workout – optional conditioning work that takes no longer than 10 minutes. Perfect if you want to lose fat.
An Optional Bodyweight-Only Workout – this optional fourth workout is great if you want to boost fat loss or build muscle. It's entirely bodyweight so you can do it at home.
Exercise Demonstration Videos – every exercise in the program has its own demonstration video. These are Private videos hosted on YouTube that you can watch on any device.
Printable Workout Logs – print these off and take them with you to the gym! Easily record every workout you perform. This way you know exactly what exercises to do, how much weight you used, and how many reps you performed. No guessing!
Workouts Take Approximately 30 Minutes to Perform – this depends on how long you rest between sets and exercises, but most people finish around 30 minutes. If you include the optional accessory work it will take about 5-10 minutes longer to complete.
Equipment Needed to Perform the 3x3x3 Program – the program uses a combination of barbell, dumbbell, and bodyweight exercises. You can get by with just dumbbells and your bodyweight but you'll need to perform a dumbbell deadlift variation in place of the barbell deadlift options (which means you'll need heavy dumbbells!). If you need help determining the best option please email me and I'll gladly help you out.
. . . just wanted to shoot you a note to let you know I just completed the 10 week 3x3x3 program and I have to say my body has never looked better! I'm 47 and I don't think my shape has been this good since I was in my 20's, especially my lower body. Overall, my body seems to respond really well to your programs…thanks!!

Cheers,
Janet M.
---
CHOOSE YOUR PACKAGE!
You have two packages to choose from according to your needs and preferences:
The Minimalist PREMIUM Package
Or if you're not interested in a package at all, you can get 3x3x3 on its own
Here's a closer look at both packages:
---
THE MINIMALIST PREMIUM PACKAGE
With this package you'll get the 10 Week 3x3x3 Minimalist Strength Training Program AND Better Body by Minimalism. If you prefer a minimalist approach for all your health and fitness goals and want an additional FOUR done-for-you strength training programs, then this is for you.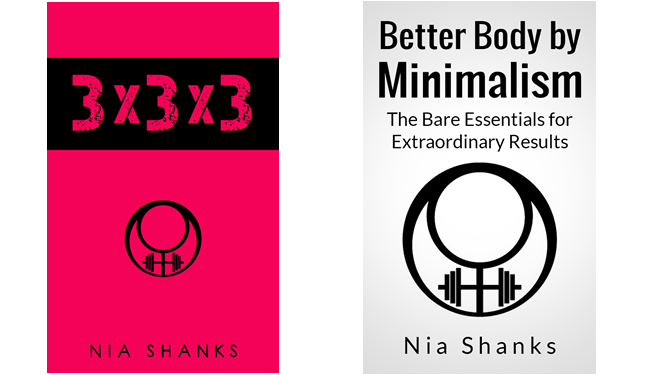 Better Body by Minimalism is the complete guide to achieving extraordinary results with the bare essentials.
"I love everything about it! Thank you for putting out such great and SANE content!" -Alexandra L.
Here's a closer look at what's included:
The 5 Better Body by Minimalism Guidelines – these five guidelines are the foundation of the minimalist approach; they're the bare essentials – anything else is unnecessary.
Minimalist Nutrition – see how simple nutrition really is, and there's NO dieting or crazy eating habits involved; just 7 simple, enjoyable, flexible guidelines that turn into effortless, life-long habits.
Minimalist Strength Training Routines – you'll get

FOUR

done-for-you routines: the Minimalist Weight Training, Minimalist Bodyweight, Minimalist Rest/Pause, and the Minimalist Move MORE/Rest Less Routines.
Extenders for All Programs – options to change up all of the provided programs so you have years worth of workouts.
Video Demonstrations for ALL Exercises – there are over 50 videos.
The Minimalist Cheat Sheet – the 3 simple steps to get on the fast track to success.
"I just completed day 1 of my trek into Better Body by Minimalism and I gotta say thank you! I love the way you write/explain everything and the immediately accessible links to the vids are super convenient. This is exactly what I needed. Thank you!"
I just have to say thank you. I am now in week 4 of Better Body by Minimalism and, after starting to feel like my shape was never going to change it did! I put on a slim fitting button-up that for months now I've only been able to wear unbuttoned. As I prepared to wear as norm I decided to give the buttons a shot and every single one of them buttoned and I still had room to spare in the shirt. I cried. I love this plan, the simplistic nature and the ability to not be required to push everyday to the limit. This fits my life and, though they be little now, I set new PRs every workout. Picking up my 5yr old son and my almost-9yr old stepdaughter have never felt so effortless. This is what I needed to save my sanity.
-Sara E.
If you hired me for a single 60-minute consultation you would pay $250. But with the Minimalist PREMIUM Package you get everything shown above – the 3x3x3 Program AND Better Body by Minimalism – (this equals to years worth of workouts and gives you EVERYTHING you need to achieve extraordinary results, the minimalist way) for . . .
Only $49
Click to Get the Minimalist Premium Package!
Click that button and the fast and secure checkout will pop up. Immediately after payment you'll receive an email giving you instant access to the Minimalist PREMIUM Package.
---
THE 10 WEEK 3X3X3 PROGRAM
Not interested in Better Body by Minimalism and just want the 10 week 3x3x3 program? No problem!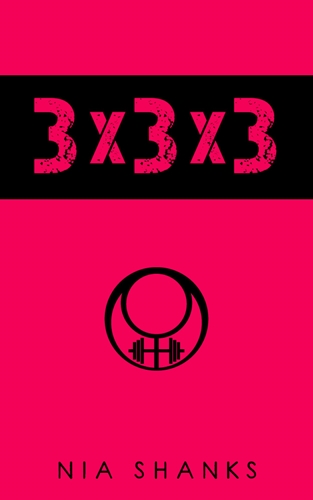 Only 19.99
Just click that button and the fast and secure checkout will pop up. Immediately after payment you'll receive an email giving you instant access to the 3x3x3 program.
---
Support and Satisfaction Guarantee
Rest easy! The Minimalist PREMIUM Package and the 3x3x3 program are backed with a 30 day money-back satisfaction guarantee. If you're not satisfied you can get a full refund, and if you have any questions or need support, please contact me immediately; I'm here to help.
PS – the Minimalist PREMIUM Package and 3x3x3 program are downloadable PDF e-books. No physical products are shipped. You'll receive immediate access after purchase.
PSS – your satisfaction is backed by a 30 day money-back guarantee. I offer full support; if you need anything please contact me immediately.