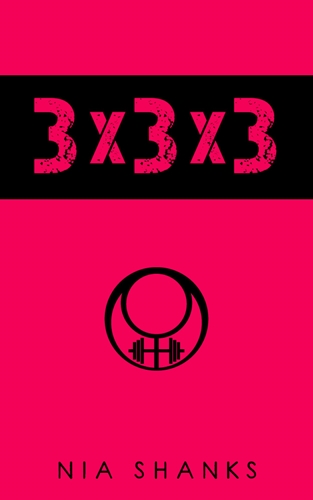 On Lift Like a Girl you commonly see phrases such as:
Sane and simple
Achieve more with less
Maximum results in minimum time
So it should come as no surprise that I love minimalism, especially in regards to health and fitness.
That's why I'm very happy to announce the release of the newest Lift Like a Girl strength training program, 3x3x3.
If you too prefer the minimalist approach when it comes to strength training, then you may want to check this out.
As the title 3x3x3 implies, three is the "magic" number for this program. This 10 week program calls for:
3 total body strength training workouts per week
3 exercises per workout
3 different rep ranges per exercise
That gives you 3x3x3.
The other great thing about this program is that it can be tailored to suit your personal preferences. For example, if you want to boost fat loss there is additional (optional!) fat burning work that can be performed after each strength training workout.
There's also an optional fourth bodyweight-only workout that you can perform. This fourth optional workout is great if you prefer to work out four times per week, want to boost fat loss, or build muscle.
Additional 3x3x3 Details:
Here are some more details about the 3x3x3 program.
Equipment needed: barbells, dumbbells, and your bodyweight (you can get by with just dumbbells – you'll just have to perform a dumbbell deadlift variation in place of the barbell deadlift options, so you'll need some heavy dumbbells! If you need help determining the best variation, please send me an email and I'll gladly help you out.)
Experience level: intermediate+
Time required per workout: approximately 30-45 minutes (varies according to how long you rest and if you choose to perform the optional bonus work)
Demonstration videos included for all exercises
Printable workout logs
Detailed workout notes so there's zero-guesswork
Optional conditioning work at the end of each workout (perfect for boosting fat loss or conditioning)
An optional fourth bodyweight-only workout (great if you prefer to work out four days per week, want to boost fat loss or build muscle)
If you're interested in this 10 week minimalist strength training program, then you can get it for the one-time-only new release sale price of $7. After this Friday, September 19 the price goes up for good to $10.99.
So if you're the trainee who wants to work hard in a short period of time to achieve maximum results with the bare essentials . . .